Chapter News
The Alaska SHRM State Council is delighted to announce the complete Agenda has been finalized for the 2021 Alaska State HR Conference. In addition to our amazing keynote speakers, Johnny C. Taylor, Jr. (President and Chief Executive Officer of SHRM), Neal Fried (Economist, State of Alaska, Department of Labor, Research & Analysis Section) and Heather Kinzie (Chief Operating Officer for The STRIVE Group), take a moment to explore our incredible breakout sessions, featuring subject matter experts covering a wide variety of HR knowledge areas!
We are looking forward to gathering again, in-person, to REFLECT, RESTORE and RENEW as an HR community.
Take advantage of the early bird rate and register today to reserve your spot. We can't wait to see you!
_____________________________________________________________________________
NASHRM is proud to announce Shayna Ellingrud, a member of NASHRM, is the recipient of the Alaska State Council's 2020 Scholarship. This $500 scholarship assists in expenses incurred when preparing for the SHRM HR Certification exam.
Way to go Shayna!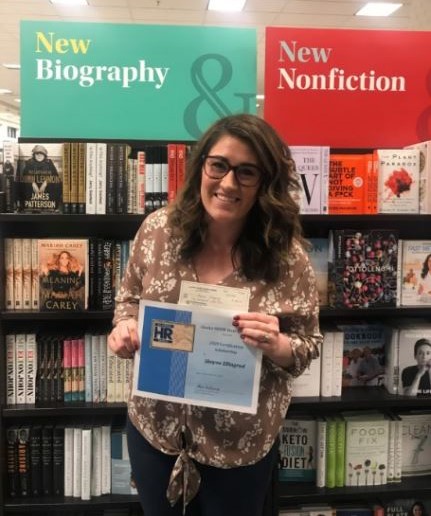 Shayna Ellingrud
HRIS Coordinator
FNSB School District